**I went back and added the specific link to the flower shape printable since I was being asked for it...just know that it originally came from
Childcare Land
.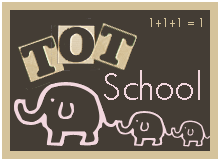 Noah was pretty sickly the first half of the week, apparently from some virus. He had a 101+ fever for two days and just wasn't himself. Even after that passed, he was still on the mend for most of the week. But we still managed to have a fun Easter week!
Our activities for this week had to do with all things Easter & spring! Since Noah wasn't quite himself, I'm going to continue some of the activities (especially the spring things) on into this next week.
Our books for the week were:
I love how Noah's letter page turned out this week! I painted Noah's palm and two fingers (index & ring) white, then he painted the noses and ears pink:)
Noah liked making the handprint bunnies so much, we made an Easter card for my brother, sister-in-law, and nephew that live in Michigan with handprint bunnies too. I didn't get a picture of it, but it was cute:)
In other Easter arts and crafts, Noah made bunny ears:) He got to use white glue, which is always a hit!
But good luck getting the ears on his head! I got the idea from
No Time for Flashcards
, but Noah was NOT going to wear those ears for me, so no picture of the finished product.
Noah also made a footprint chick (I cannot find where I got this idea from...please let me know if it was you!). He LOVED this craft! He did every bit on his own (with a little help on making the feet), but he was very proud of his picture. And he made it into an Easter card for his Granny, who loved it too:)
Of course Noah played with eggs ALL WEEK LONG and had so much fun with them. We did several egg hunts all week long in our yard, but unfortunately I didn't get pictures of them. He would get SO excited when he found an egg, and would shout "yay!!!" and throw it in his basket...it was priceless:)
Otherwise, he loved scooping and transferring his eggs with this shovel..we also worked on matching and naming these sports eggs.
Noah got a water table this week, and he was a big help putting it together (with LOTS of supervision!) :)
I thought he would enjoy all of his eggs being in the table, and I was right! It was great coordination work to have him scoop the eggs into the little cups.
Noah did SUPER with these egg printouts from the 1+1+1=1
Easter Tot Pack
. He loved sorting them, and also did very well with simple patterns.
I found this egg matching activity
here
(scroll down the list)...Noah didn't play with it much (I'm going to reuse it again this week), but he did well with it when he did.
I saw these alphabet eggs all over the place last week, so I knew we had to made some. I got some jumbo eggs at Walmart, wrote the letters we've done so far on the outside, and filled them with the pieces from Noah's M&D magnetic alphabet puzzle book. Noah LOVED these, so I think I'll keep them out all the time and add to them as we do more letters. They're great for reviewing!
(We'll be continuing the spring activities next week too)
Our only book for spring this week was:
This is an activity we'll be reusing next week as we continue doing spring themed activities. Noah has finally started showing some interest in shapes, so I printed this shape matching activity from
here
(THIS IS THE SPECIFIC LINK NOW!). Noah did great with it and really seemed to enjoy it!
Noah made a spring tree, painted using a q-tip. Even though we had pink paint, I knew he would love the mix the paint himself. And he did:)
He had lots of fun with this picture, and I thought it turned out great!
Last, Noah made a paint & sticker collage. First, he painted using a cotton ball clipped on a clothespin. I wish a had a picture...it was great fine motor work for him to clip the cotton ball, then dip it in the paint and make dots. I got the idea for that here, and it really was fun for him. He also loved these stickers...they were from Target a few weeks ago, and they have little wiggle eyes:)
After reading
The Story of Easter
and out of his board book Bibles, we made this cross picture by painting over painter's tape. We made this picture on Easter, and since Noah was sleepy and kind of cranky, his cousins Abby & Ian (age 6 & 5) helped us finish it:)
I decided to keep the real Easter activities minimal this year just because I didn't think Noah would really get it. I know any teaching I do for him is important, but it can be hard to come up with activities that he'll understand. At this point, we mostly read a story, make a picture/craft, and pray. I'm excited next year to get some resurrection eggs and do more with him on the real meaning of Easter!
That's it for our week! See what others are doing for Tot School and share your own ideas at
1+1+1=1
!