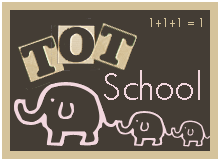 Even though we got started a little late with all of our themed tot school this week (our printer was out of ink!), we still managed to have a full, fun week of learning:)
Cc is for caterpillar and cookies
For the second week in a row, Noah was a little less than interested in our art projects:( He only glued the eyes and two of the Cs on to our first picture...but it was a good lesson in connecting the dots.
I tried using mini clothespins for with these caterpillar number cards (found
here
) this week, and Noah did much better! He really loved the pincher work, and did super with numbers 1-3. I think its time to add a few more numbers now:)
Noah also had a two caterpillar snacks this week! I don't have pictures...again. Sorry! I don't bring the camera into the kitchen usually, so it isn't typically handy during snack time. Anyway, the first was shared
here
and the second I made using circular crackers, nutella, and raisins. I thought the banana one was much cuter, but Noah liked mine better:)
Overall, I think Noah enjoyed the cookie activities much more than the caterpillar ones! He was much more agreeable in helping with this picture, and really enjoyed filling in the circle with paint (we used cotton balls to dab the paint on this time) and gluing on the "chocolate chips."
He also
really
enjoyed some pretend play with baking cookies:) Using playdough, Noah had a ball stirring up the dough...
And making the little balls to put on the "pan" to bake. We played with these for hours over the week, and he loved every minute of it:)
Noah also enjoyed flattening out the dough balls and using cookie cutters on them, but I didn't get pictures of that either. Geeze...I need to get it together!
Other Cc activities this week included...
**A little outdoor play with chalk...this was the first time Noah had played with sidewalk chalk, and he was totally enthralled! I'm so ready for spring to really get here so we can spend more than 15 minutes outside at a time!
**Watched the Starfall Cc video. He really liked this one and even did well identifying the letter a as well at the end to spell c-a-m-p!
**Learned Cc animal sounds. He did great with "cluck", but refused to learn "meow". He already knew "moo." Noah also reviewed his other animal sounds...so far he knows cow, dog, chicken, pig, sheep, horse, lion/tiger, and elephant (complete with the nose wave!).
"Therefore, if anyone is in Christ, he is a new creation"
This was the perfect verse to use for this time of year, as well as given the caterpillar stuff this week and butterfly stuff last week! I was also inspired by Carisa's
Easter printables
, but for some reason the writing on the pdf files weren't showing up correctly. So I made my own bible verse paper, and used similar ideas.
We talked about the bible verse all week, and I tried to tie in how caterpillars turn into butterflies is like how God makes us into new creations in Him. I doubt Noah really understands any of this just yet, but I think it is so important to begin Bible lessons with little ones really early.
Noah also made a craft (inspired by one of the printables) to go along with his verse. First, Noah made a caterpillar out of big pompoms...
We talked then again about becoming a "new creation" and then made the caterpillar into a butterfly. Noah LOVES to fingerpaint, so making handprint wings was right up his alley:)
He also decided that my Bible verse page was a little plain and needed some paint as well:)
That's all for our week! See what others are up to in Tot School, and share you own ideas at
1+1+1=1
!